About Sotto Experiential.
In Italian, Sotto translates to "underneath" or "below". Appropriately, our work translates to this concept as well. Every project we develop is based on a deeper construct, a story, or has a sense of creative continuity or depth. Sotto means immersion, experiential richness, and the knowledge that nothing exists for it's own sake, but that of sustaining an emotion or a compelling experience. We are Sotto, as we are your story. When it comes to bespoke design, that story is you. We want to create interiors as experiences that reward you in personal ways and make you feel great every time you step aboard. To your guests, it is your visual and emotional signature. Persona design. This has been the hallmark of Sotto for decades where "form follows feeling".
Master designer Edward Sotto reviews his design sketches directly with manufacturers (seen here at Embraer Design Studio) and aviation contractors to ensure that in the end, everything "just works".
Details and how they are applied is crucial to us, and when you seated for the majority of the time, everything in your reach should reward your close inspection. There should be a tactile sensation that goes beyond a mere touchscreen as fine watches and other luxury items live for the moment of your touch.
HOW WE WORK
We are happy to discuss refitting something you are acquiring, or reimagining your yacht, aircraft or even residence. It can be as light as providing a brand identity for a corporate asset, or a highly personal touch that covers everything. The Falcon 900EX seen below is the private passion of a client who loves to surf, traveling the planet in search of the perfect wave. We helped him design a "Malibu" inspired overlay to his Falcon to become what he calls "SurfForce One". Working with Spectre Aerospace, we designed what would become the surfboard inspired dining and tray tables. The client's favorite favorite surf image became a bulkhead mural in the main cabin, and striking blue entry as if you're "diving" into each flight are other accents. Even a logo was developed to complete the SFO theme with custom beach towels, glasses and other amenities. All with the client's vision in mind. We developed dozens of sketches, mockups, renderings and production designs in order to achieve the "mind-meld" required between what the client imagines, and what we will do to exceed it.
Tell us your Story.
We'd love to hear it. In order to further understand your needs, the first step is to be retained to work with you to create a program brief that establishes your functional (number of passengers, personal preferences, budget limitations, etc.) and creative wishes on the project. This becomes the foundation of our first conceptual presentation back to you on the design and interior of the project. This begins as loose sketches and rough ideas that with your input refines itself into something we can finalize into more defined renderings, floor plans, and finish selections. We are happy to collaborate with any other firms you have used in the past or can bring the right artisans to the table to take the project to another level. For example, we want to bring the same technical quality to the aircraft audio and control systems that you'd find in a theater, so we can provide that expertise. All of this is begins in the concept phase. We lock in the final approved look in computer renderings and a package that can be taken and bid on by several completion centers or builders (it is customary that the aircraft be furnished by an approved contractor, we can suggest firms,) with us as your representative. Once you have reviewed bids, expertise and compared scope of work, you choose a contractor. We work with them on your aircraft or yacht and direct them as to maintaining the look and feel of what was presented and contracted. Over the course of the project, there are the customary reviews and input from you, but overall, the concept package that has become engineering drawings in the hands of the contractor is what is getting built. Bottom line, we bring unique expertise to the contractor, then remain present to ensure that the concepts we've presented are executed to meet the overall intent and exceed your expectation. An account executive is assigned to your project and keeps you informed of progress throughout. This same process applies to Residential, Aircraft or Yacht situations.
We are also aligned as a premium bespoke design resource of Private Jet Services. PJS Group provides seamless point-to-point charter transportation for celebrity, government, and sports teams, managing their aircraft, limousine and other needs.
Born in Hollywood, Sotto's cinematic style is largely self taught by having motion picture Production Designers and Disney's original artists as his mentors. Theatrical design runs in the family as well, with his grandfather being a scenic and portrait artist at MGM and his Aunt Marilyn Sotto, a Costume Illustrator/Designer at Paramount and Universal, eventually landing with Eddie at Disney to design costumes there. Sotto's obsession with experiential design thrives on creative continuity and detail, be it emotional or architectural, to make each project unique.
Eddie is a Renaissance creative professional and entrepreneur with a proven track record in entertainment design that spans 30 years. Sotto's strength lies both in ideation and team based execution, skills he honed as Senior Vice President of Concept Design at Disney's Imagineering division, where he ran his own concept development studio. Exporting his skills beyond the mouse, Sotto branched into creating for Television, Restaurant, Hotel and UHNW residential interiors, even into Spacecraft and private aviation, where he has won a recent IYAA award for best concept design.
Today at Sotto, he leverages his relationships in art, design and project management to "cast" each project with exactly the right talent to deliver a stunning result from that initial sketch. He describes the process. "You want the project to improve as it passes through each set of hands, so it's casting the best and fewest hands that's key" Far from a "one man show," Sotto is a select consortium of the finest talent and experience.
As Described in Bestselling Books and magazines
"No one knows private aviation from the inside like Eddie Sotto"- Maxim Magazine February 2017

Listed in the book "Who's really Who. The 1000 most creative people in America".
- TED Founder, Richard Saul Wurman
"Eddie's passion for new ideas and one-of-a-kind Adventures was a creative leader's dream."
- Disney Imagineering President Marty Sklar, - "Dream it! Do it!".
"Wildly imaginative Imagineer."
- Disney CEO Michael Eisner - "Work in Progress"
Ferrari and Aston-Martin trust sotto. will you?
We start with the "wow" then design to deliver it. The same design process that brought Skyacht One™ to life can bring your project to life as well. We specialize in taking your inspiration and over-delivering on your project. Confidentiality prevents us from showing our most exotic residential work, but you can view a case study here. Our 30 years in entertainment design and high-end execution, qualify us to take on your challenges with confidence. We invite you to browse the SottoStudios site to see how unique our services can be. From a 20-story Clock designed to last ten millennia, to a bronze chairs designed for a star chef, to showcases for Aston Martin and Ferrari, we help others achieve things they didn't think were possible. We call it "hard fun". We cast our projects only with the best talent, like Lightbox CGI, for example, provides us with the most compelling 3D renderings.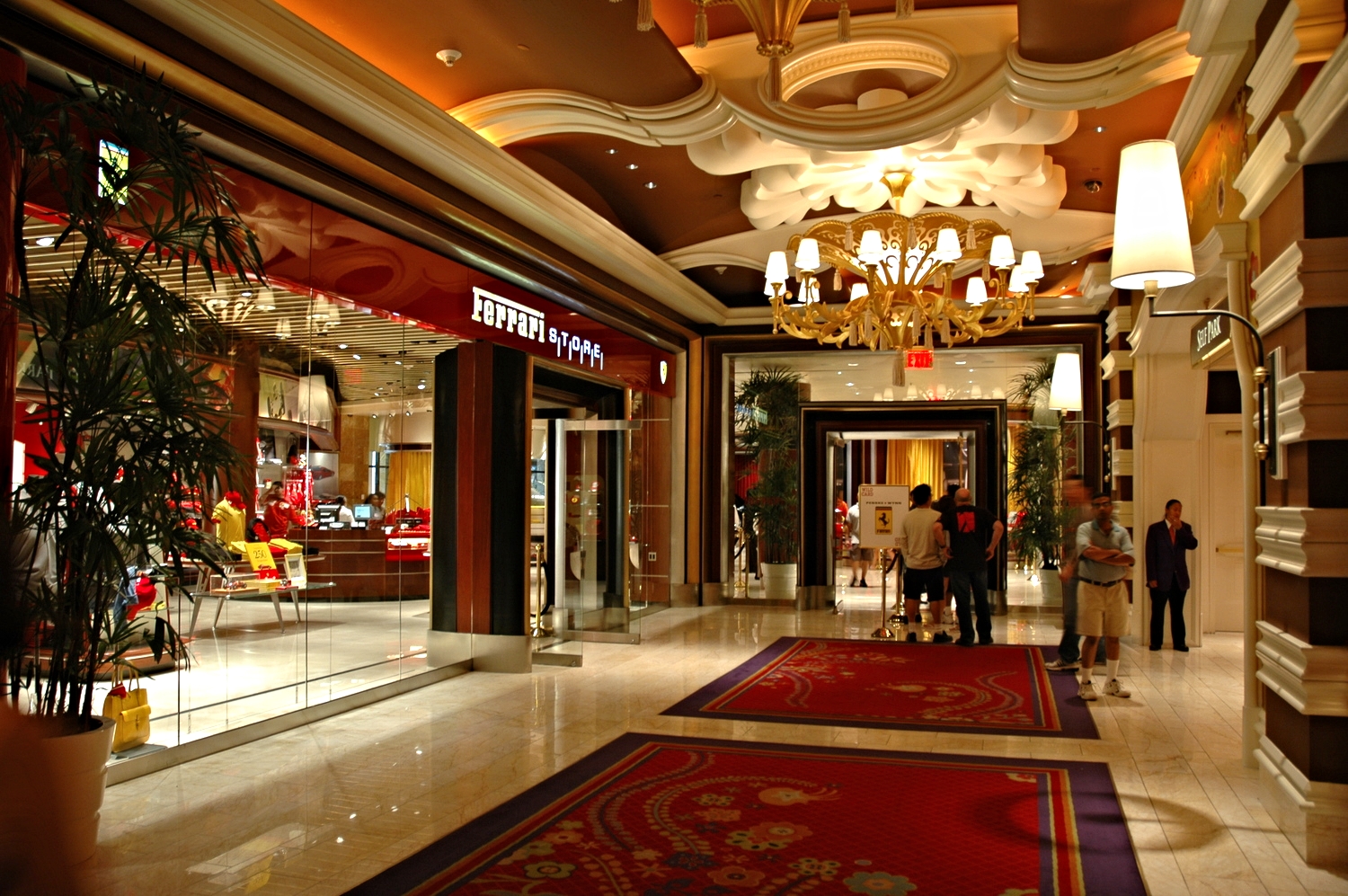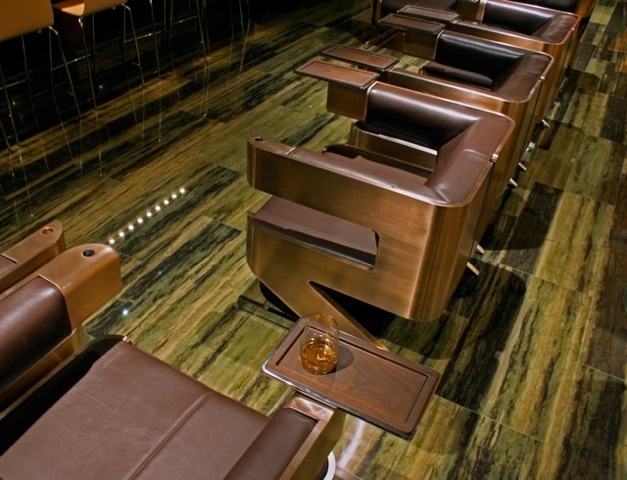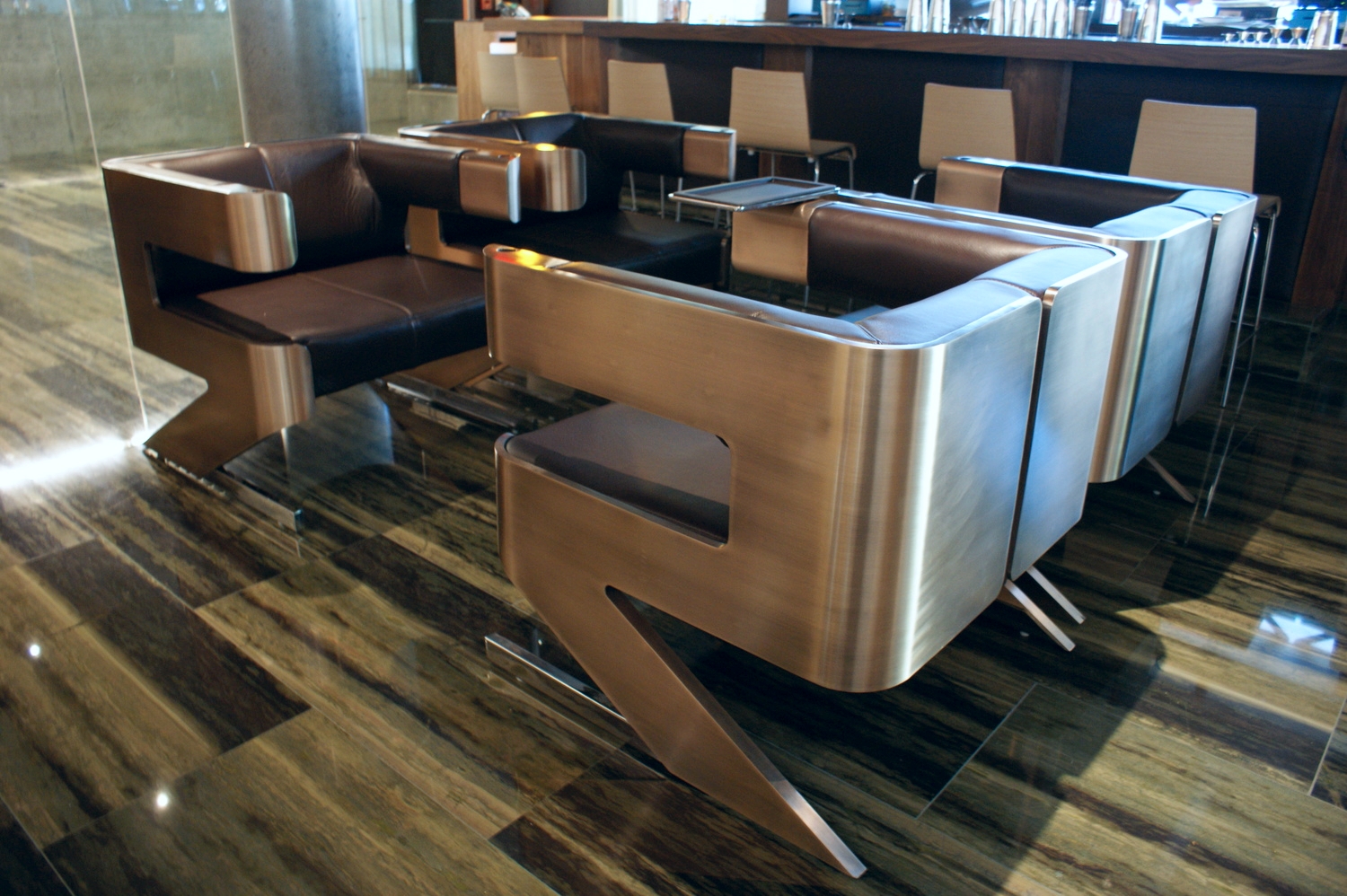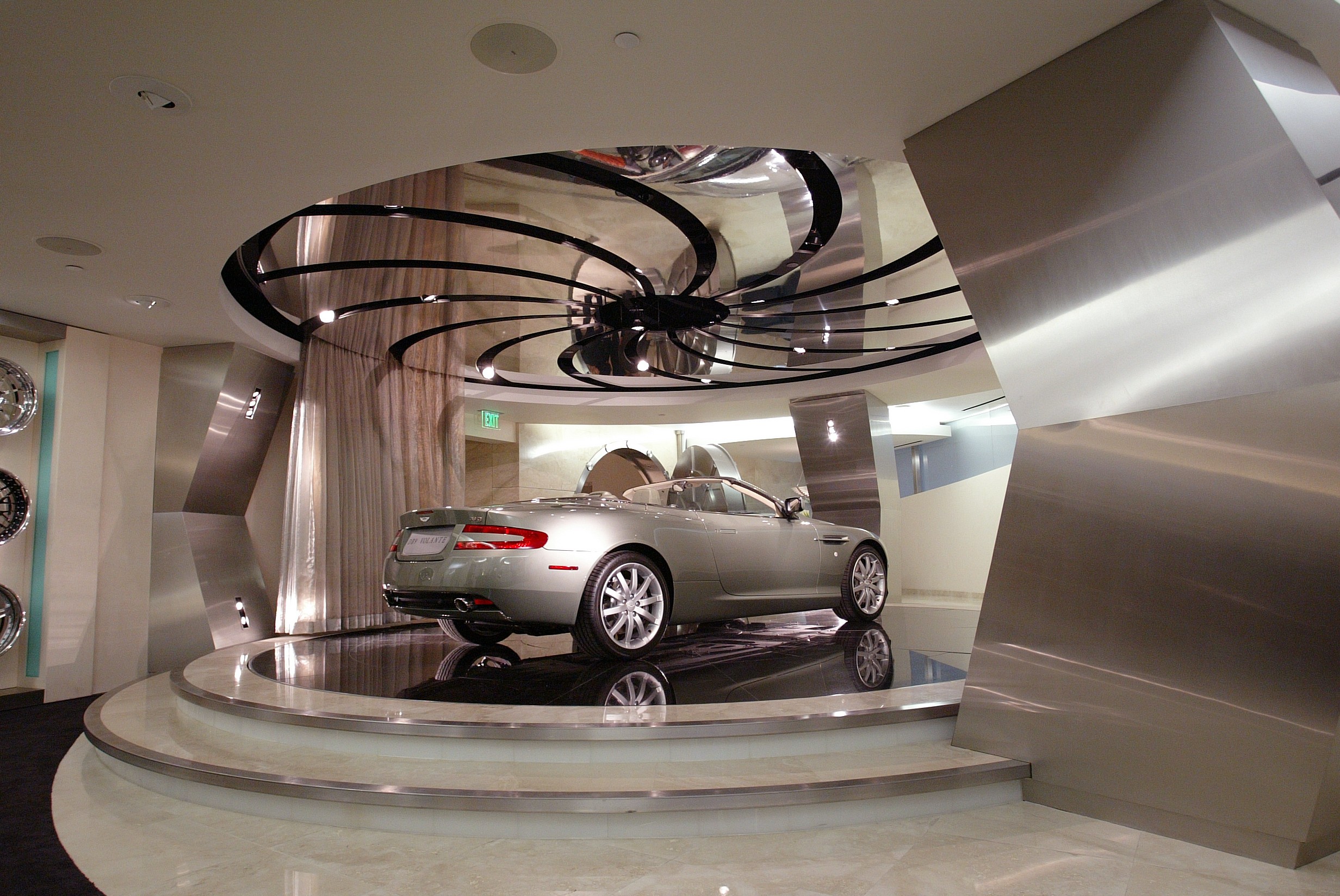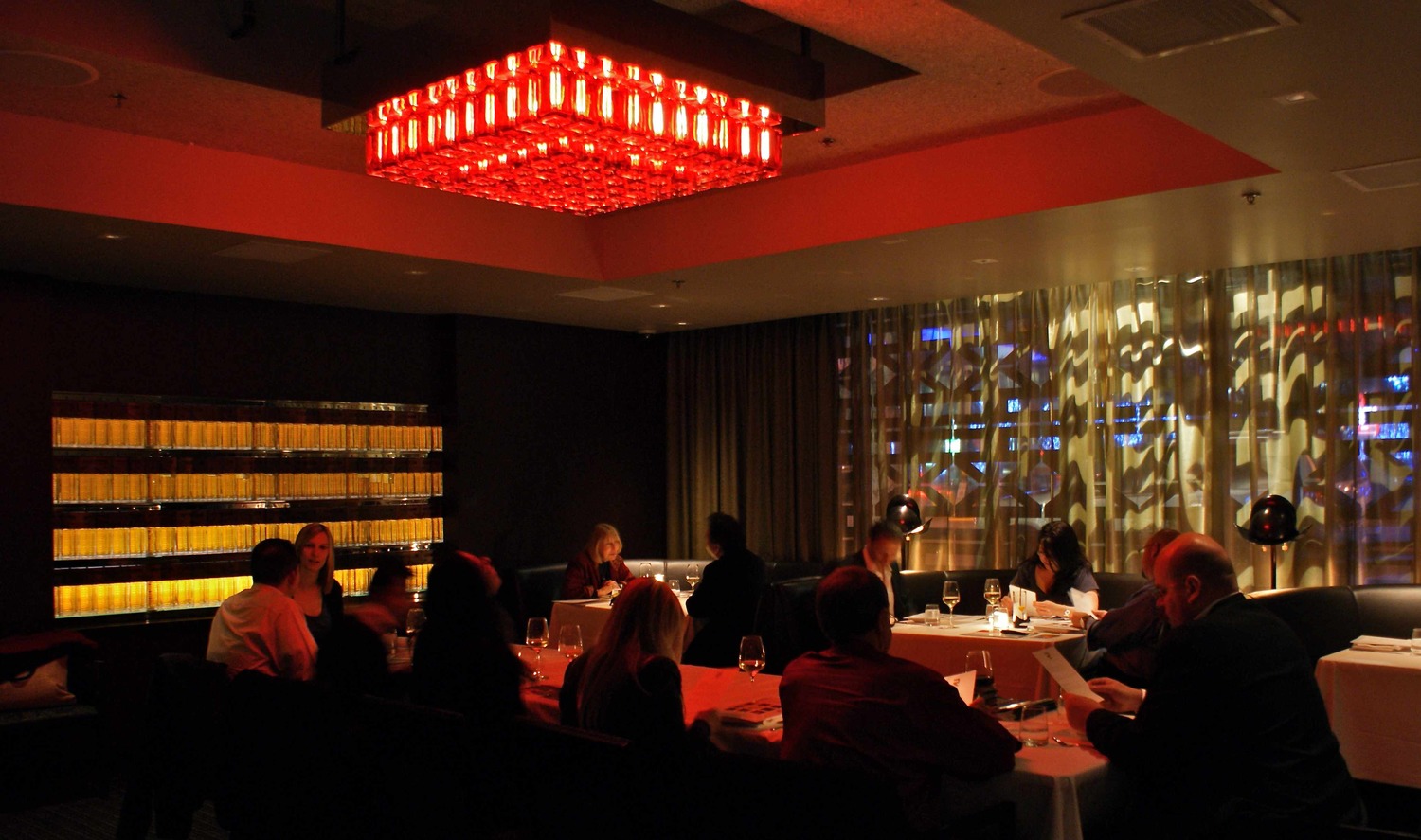 SottoStudios/LA, established in 2004, is an award-winning experiential design and brand studio that is frequently tapped to invent or revitalize products as immersive experiences.
This new type of marketing based on a physical and emotional interaction is often left in the hands of agencies or architects, yet experiences are more than architecture or slogans and frankly, no matter what they claim, they don't truly offer that type of expertise. Immersion is achieved when all the visual and sensory cues align to place you in an alternate reality. To realize this, there was a need to form a studio that went beyond one discipline and bring all the senses together to a greater result. We are truly designers of emotional systems, or as we call it, "systems of story". Senior Disney "Imagineer" Edward Sotto, saw the need to break down those formal barriers of architecture, marketing, and design by combining them in a single shared process that delivers the "wow" seamlessly. This deconstructed process of working more holistically, along with using emotion as the core of an immersive "system of story", led Sotto to form his own studio to accomplish this unified approach.
Our client base is varied and although you see a heavy Disney presence due to our experience, our work strays far from theme parks into many innovative areas, from innovation and marketing, to design thinking and strategy.